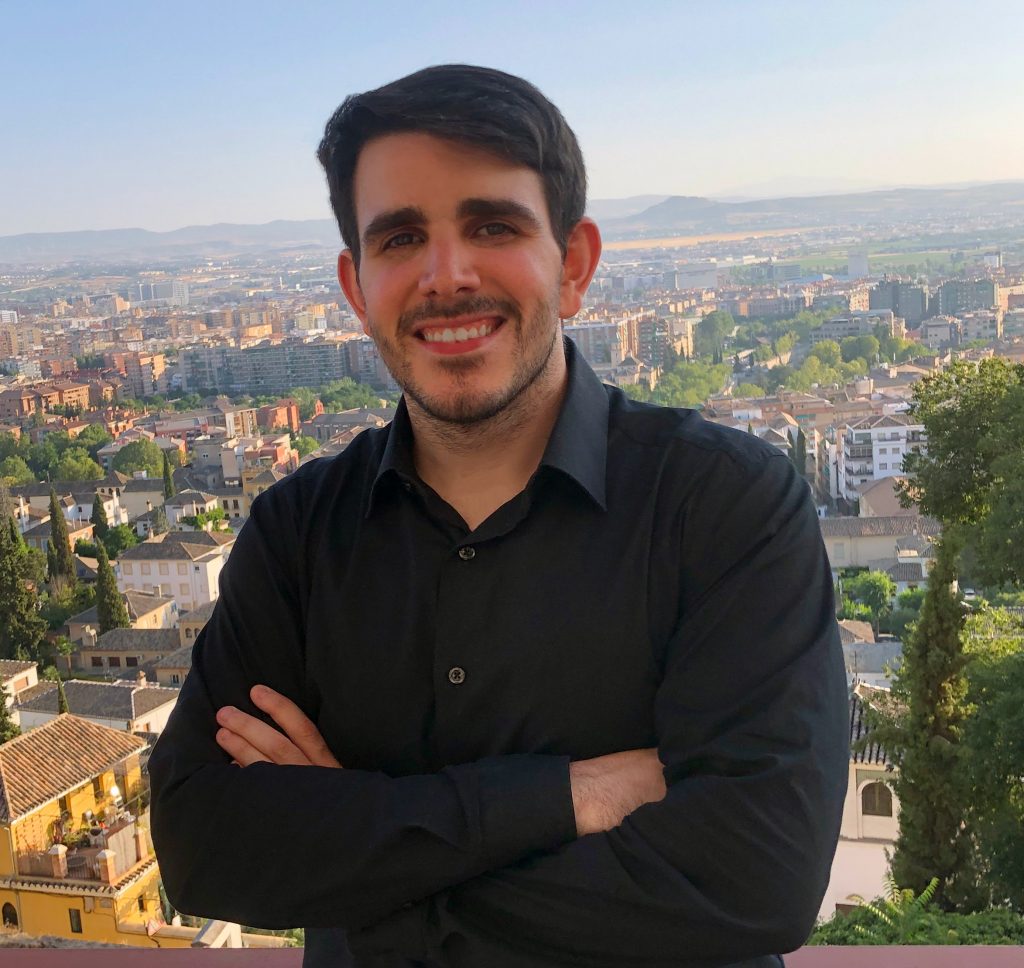 Alejandro Wolfgang Espigares del Castillo was born in 1992 in Granada. He studies Singing at the Conservatory "Angel Barrios" of Granada and Composition at the Conservatory "Victoria Eugenia" of Granada.  He works in choral conducting technique with teachers Harry Christophers, Mathieu Romano, Albert Alcaraz. Lluis Vila, José Palomares, Marco Antonio García de Paz, Johan Duick, Javier Busto, Mauricio Linari and others.
He is graduated in Teacher, with music specialty, in Elementary Education by the University of Granada. After completion of a master's degree in educational research, he carries out some publications in the field of child education and Andalusian folk music.
He started composing at the age of 14. Some works have been premiered in Andalusia, Navarra, and Galicia in Spain, and in other countries such as Belgium or Italy. He has been invited as a conductor in some vocal groups of the province of Granada. Since his 15 years, he has conducted and funded a lot of groups. Nowadays, he conducts MAK Singers
He is part of the jury and compulsory composer in the National Contest of Carols and Lullabies "Villa de Rojales" in 2015 and in the National Contest of Spanish Song of Fuensalida in 2016.
In 2017 he was awarded for his composition "Ven a festejar", for children's choir and piano. In 2018 he receives a mention to the best conductor in the National Contest of Carols and Lullabies "Villa de Rojales".