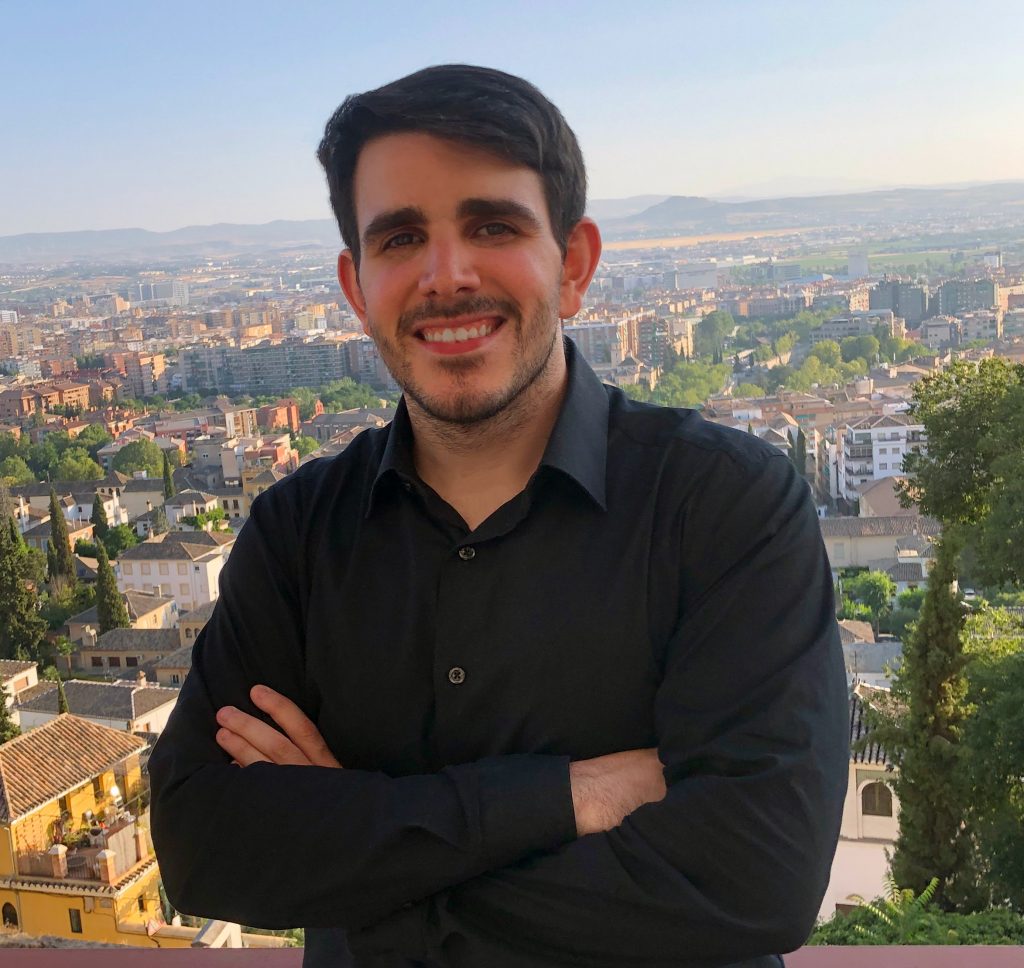 Alejandro Wolfgang Espigares del Castillo was born in 1992 in Granada. He studies singing at the Conservatory "Ángel Barrios" of Granada with Trinidad Perea and María del Mar Carrillo, and Composition at the Royal Conservatory "Victoria Eugenia" of Granada Granada with professors Francisco González Pastor, Juan Cruz Guevara and José López Montes, among others. He has studied the choral conducting technique in different training courses and masterclasses with maestros Harry Christophers, Mathieu Romano, Albert Alcaraz, Marco Antonio García de Paz, Johan Duick, Javier Busto, Lluis Vila, and José Palomares, among others.
After graduating in Primary Education, specializing in Music Education, from the University of Granada, he complements his training with a Master's Degree in Research and Innovation in Curriculum and Training. He has published several works in the field of musical education for children and folklore from Spain.
At the age of 14, he composed his first work, some of which were premiered in places such as Andalusia, Navarre, or Galicia in Spain, or abroad in countries such as Belgium, the United States, or Italy. He also received commissions for works from Spain and Holland.
He is a member of the jury and a compulsory composer in different competitions, such as in the XXXVII edition of the "Villa de Rojales" Lullaby and Christmas Carols Contest or in the XII edition of the National Contest of the Castilian Song of Fuensalida. He has been invited as a support conductor in several vocal groups in the province of Granada. Since the age of 15, he has directed and founded numerous groups, the result of the musical restlessness he boasts.
In 2017 he received an award for his composition "Ven a festejar", for children's choir and piano. In 2018 he received a mention for the best direction in the XL edition of the "Villa de Rojales" Lullaby and Christmas Carols Contest.