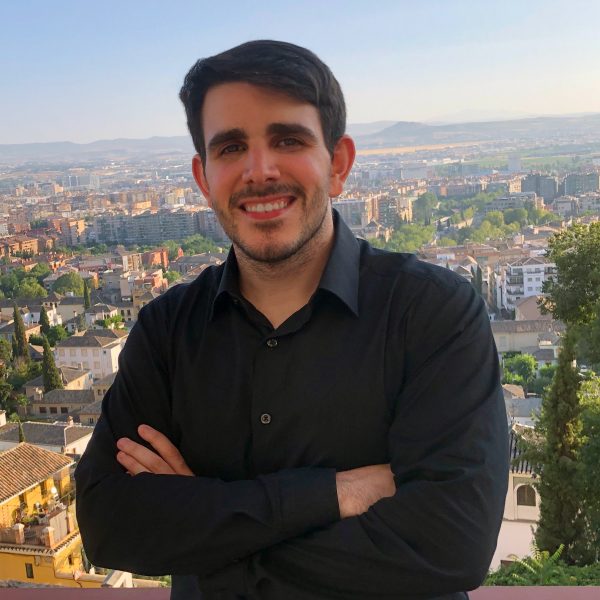 My name is Alejandro Wolfgang
I am a composer, choir conductor, lyric singer and primary school teacher. I am passionate about teaching others and continuing to learn from research. I like listening to all kinds of music and I am a sports fan, even becoming a referee for the Andalusian basketball federation.
I am able to do different activities. I have been trained in various fields, highlighting the following three:
Bachelor's Degree in Music Composition
Real Conservatorio Superior de Música Victoria Eugenia de Granada (2018-2022)
Professional degree in opera singing
Conservatorio Profesional de Música Ángel Barrios de Granada (2014-2020)
University Master's Degree in Research and Innovation in Curriculum and Training
University of Granada (2015)
Bachelor's Degree in Primary Education with Mention in Music Education
University of Granada (2010-2014)
Choir coductor (2007 - nowadays)
I have been conducting different choral groups, from children's choirs to choirs of equal voices or mixed choirs. Academia Vocal de Granada and MAK Singers stand out, winning several prizes at national level. Training in many courses with teachers such as Harry Christophers, Mathieu Romano, Albert Alcaraz, Marco Antonio García de Paz, Johan Duick or Javier Busto.
Private lessons (2012 - nowadays)
I have been giving private lessons for many years, from primary school students to those preparing to enter the professional conservatory and higher conservatory, with special emphasis on composition, orchestration, harmony and musical analysis.
Music Teacher (2018 - 2019)
I have been involved in several schools as a trainee, which I do not report here. My main work has been in music schools. The last one I have worked in being in Íllora, a village in Granada. There I worked as a singing teacher and director of the youth choir.
Basketball Referee (2007-2011) & (2014-2017)
I love sports, especially football and basketball. I was a basketball referee for many years, even refereeing an Andalusian championship in the female cadet category. Cooperation within the refereeing team is essential to do a good job.